The last movies I have watched were Full Metal Jacket (1987) and Do The Right Thing (1989). Today, I found myself humming a song from Singin' in the Rain (1952).The last book I read was The Crucible. An oldie but a goldie, published in 1953. All meritorious selctions, but not exactly au courant,.. I would hate to think that my zeal for the new is blunted by my innate indolence, so I decided I should watch some of the more talked about (what those in biz call "buzzworthy", a phrase coined in the 80's) shows of the Fall TV season. To find out what was hot, I went to the New York Times (established in 1851), and watched this: http://www.nytimes.com/?WT.z_jog=1&hF=t&vS=undefined.
The first thing I watched was Scream Queens on Fox. It's terrible. Just awful. Stupid, stereo-type enforcing, gratuitous, racist and misogynist. Way to bust my fully warranted expectations, Fox. Truly bad. Don't watch it. It will make you hate yourself.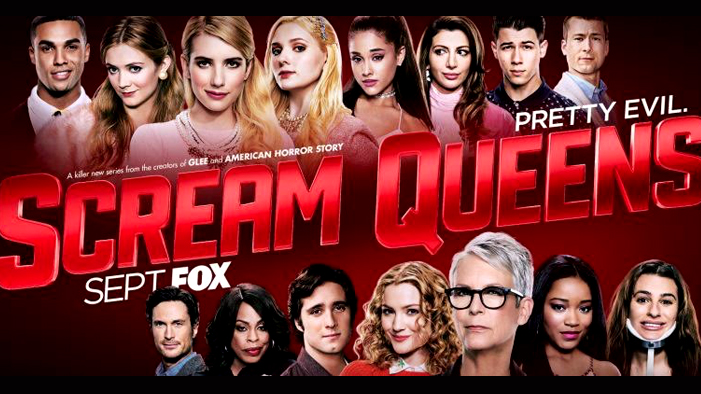 Also, don't judge me because I watched it. I've suffered enough.
The other thing I viewed was The Muppets. It's the NEW Muppets, though. The Muppets were first  created in 1955, but these are new. Very 2015.
I've gotta say, it started out pretty damn sadly. First of all, why are The Muppets always so down on their luck? Kermit's depressed -feeling kinda 'green' if you will – on account of he married a pig. I think they got divorced, though. Either that or Kermie's porking a sassy, younger piglet, and nobody cares about the pain of animal adultery. I guess you can't teach an old frog new tricks.Members of the band are in rehab, and Fozzie's not funny. Truthfully, he never has been, not since he was created in 1976 – a bicentennial bear. Elizabeth Banks (apparently she's famous) threw Scooter off of a moving vehicle twice, and there was all this rampant puppet neurosis that made me think about rejection and the loneliness of the latchkey child in the turbulent 70's. And also macrame planters, but that's unrelated.
Ah, muppet babies! I'm sorry your show wasn't funny! Hang in there, little frog man! I just hope he doesn't Kermit suicide.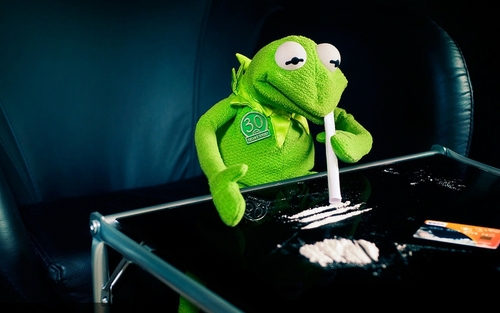 Yep. Just hope he doesn't croak.
So, anyway, looks like my oldest, dearest friend and I – me and the ol' T & V – ain't gonna be seeing all that much of each other for awhile.
Except…wait! There's always Turner Classic Movies, PBS documentaries and Teen Mom! And CBS Sunday Morning and reruns of That 70's show and Jeopardy! Hooray! I'm back, Telesweetie! I can't quit you!