School FINALLY let out. Lordy Lou, it seemed like it would never end! I left without the security of knowing if I will have a job to return to next year, and, if I do, I am not sure what it will be. Disturbing, unfair, demoralizing – yes, si and oui.  But right now I don't care. SUMMER!!!!! WOO HOO!!!! I immediately took to the open road and set out for adventure.
First I went to Blanco, Texas. Never heard of it? Oh, just wait – you will! Blanco is about 45 miles north of San Antonio and west of Austin. It's total area is 1.7 square miles. It's one of the 25 counties that comprise the Texas Hill Country, and is one of about 55 towns with names like Dripping Springs, Wimberly, Buda, Comfort, Kyle, Concan, Helotes and Utopia. A friend of mine who lives there says that in Blanco proper, there are about 1,500 people, which is about the size of the high school where I teach.
I had a big night in that tiny town.
The Electro-Magnetics  were there.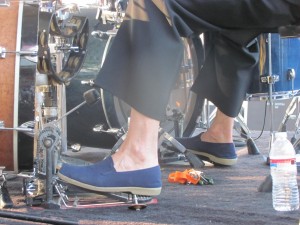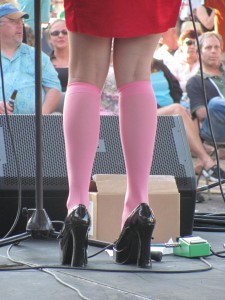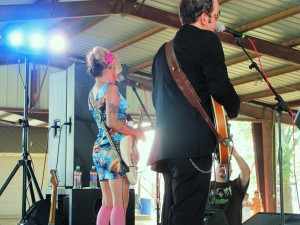 Still haven't gone to their website, huh? Maybe you'll never know what they look like. Not my problem! I can't help you if you won't follow my directions, now can I?
The New Bohemians were there also.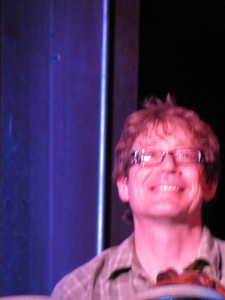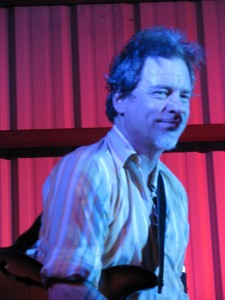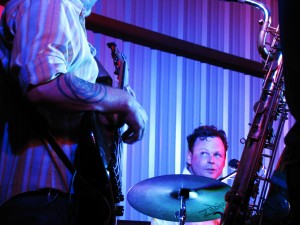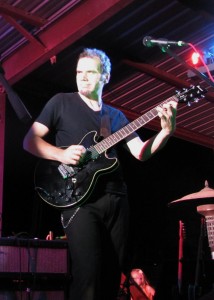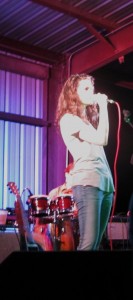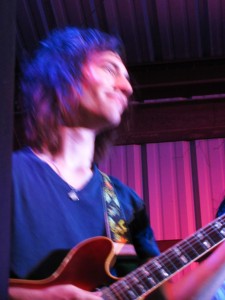 They played with Hunter Hendrickson, a special guest up-and-comer. He doesn't really look like that picture, but I like how he's smiling in it, and the way it looks like someone dumped a bucket of blue paint in his hair, so I kept it. If you want to see him as he truly appears, or hear him play, go here: http://www.hunterhendrickson.com, and for a non-blurry photo where the band doesn't look like ghosts of themselves, go here: http://www.facebook.com/photo.php?fbid=224658334214153&set=p.224658334214153&type=1&theater
Also, there was a cakewalk. With prizes. First you picked a number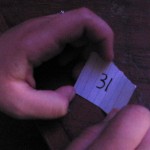 , then there was the cakewalk song and rooting around in a bag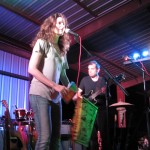 , and then the prizes.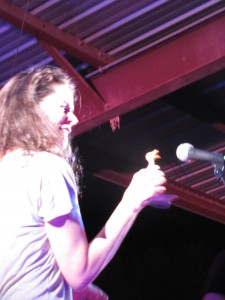 I got a prize even though I didn't win anything, because I'm special. People always try to sway the press with swag, and I run a pretty influential site here – that's why Sarah Palin is so afraid of me. I'm the brainstream media.
Also, I followed Edie back to her  hotel and whined until she gave me something. It's really cool, cooler than all the other prizes she gave out combined. Maybe if you're lucky, I'll show it to you later, but take my word for it… it really does exist.
If that isn't a good time, I don't know what is.
There was also some of this: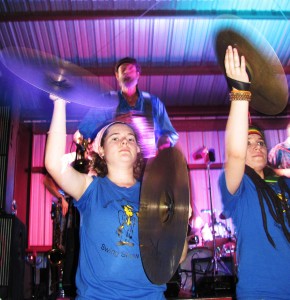 a little of this: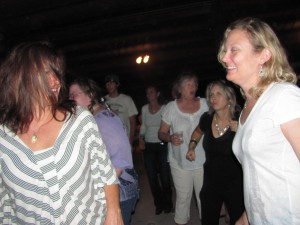 and  a whole lot of this: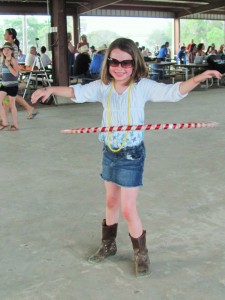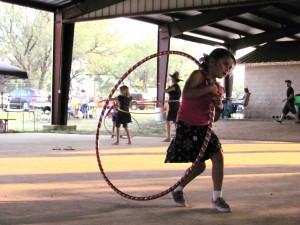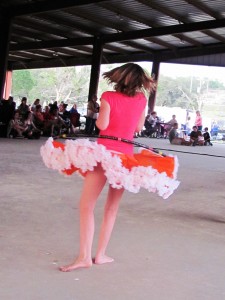 Evidently, hooping is serious business in Blanco. Hella-hoola, if you will. I would, for sure, if I could, but I just don't have that jiggle in my Jello.
I saw lots of great people and drank red wine out of a thermos. I did cartwheels in the dirt even though I am old and was wearing a dress and bright pink panties. Could have something to do with the thermos wine. I spread out a feast from a cooler on a picnic table and then danced on it. The table, not the feast. The music was great and everybody was happy and I was surrounded by friends.
I gotta say, I do love a small town, and I do love a fest, but a smalltownfest? It just doesn't get much better than that.
COMING UP NEXT! -Beach Blanco Bingo Part Two: The Road Less Traveled
Special to chm chm: thank you so much for doing the pictures and taking such good care of me! Wind beneath my wings, baby, wind beneath my wings!
Special to Em: This, too, shall pass. You are brave and wonderful and deserving.
Special to KW: Haha! Made you look!
Super Special to X, McAdams, Chris, Sheri and Michael C.: HAPPY BIRTHDAY!!!!!!!!!!!!!!!