This is Hanoi from the roof of a Hotel called The Silk Queen. Hanoi is very crowded. Not only does it sprawl, but it is built up…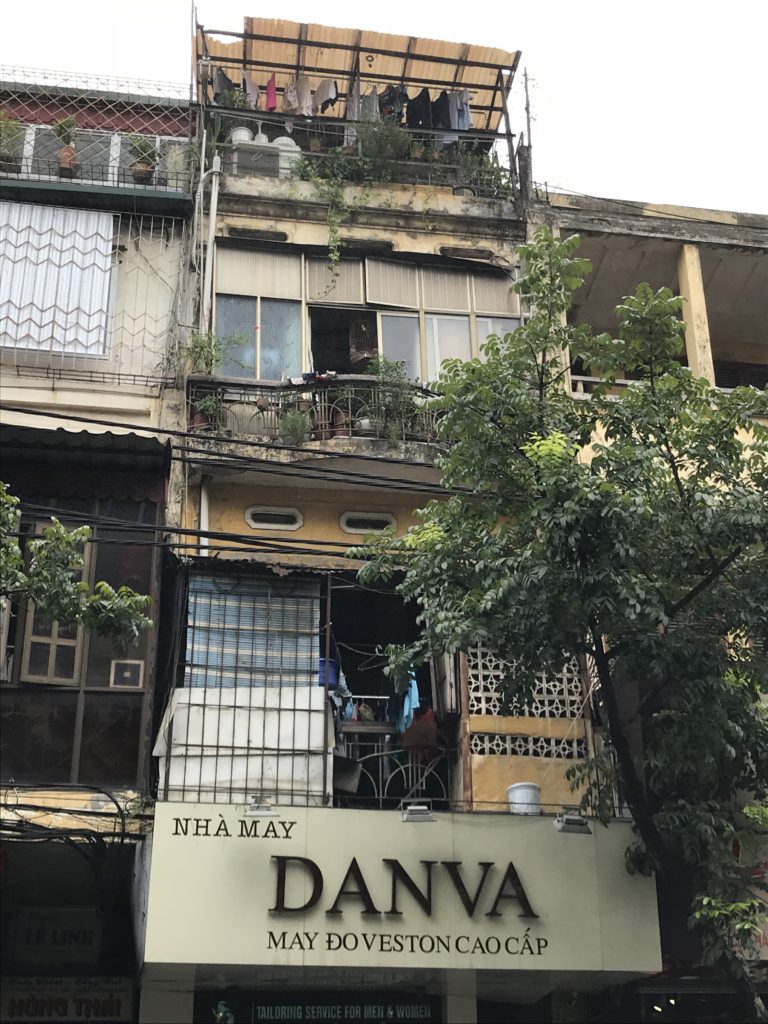 and most spaces are for multiple use.
There are tons of people, cars, motorbikes and bicycles everywhere – crossing the street is like human Frogger. I saw this t-shirt that sums up the attitudes of pedestrians: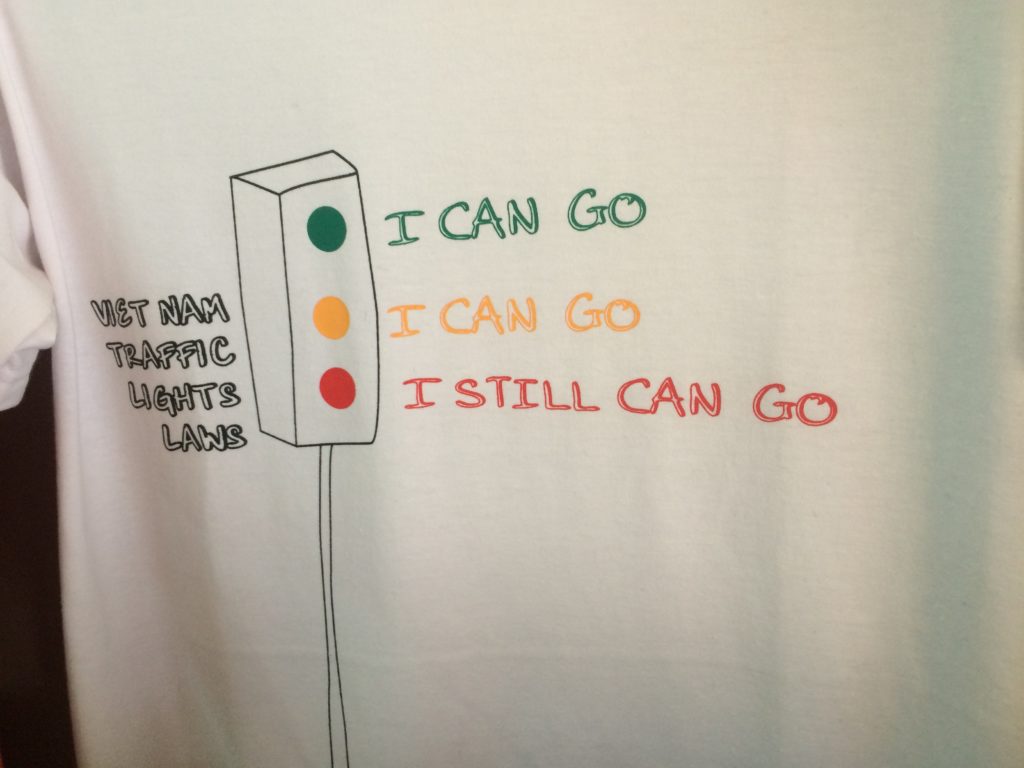 All of the other traffic apparently follows these rules as well. Driving is pretty terrifying. Lanes are just suggested pathways. People ride bikes on the highways, ignore stoplights and signs, and just generally presume the right-of-way, no matter what. Can you picture it? Maybe this will help:
Terrifying.Kind of exhilarating; escaping death and dismemberment really makes you appreciate the little things in life, like living and having all your body parts attached.  Also, it's loud – quasi-cacophonous, like I imagine Honk Kong to be. (See what I did there?!) Despite the chaos, everybody seems calm and nonplussed about the waking nightmare that is life in the city. It can be Hannoying (I did it again!), but nobody seems angry or particularly rushed. If you go, here are some tips I wish I had known…https://www.tripadvisor.com/ShowUserReviews-g293921-r114109412-Vietnam.html  Anyhoo, I guess the Hanoians are used to it, because there are living, walking, unmaimed  people all over the place.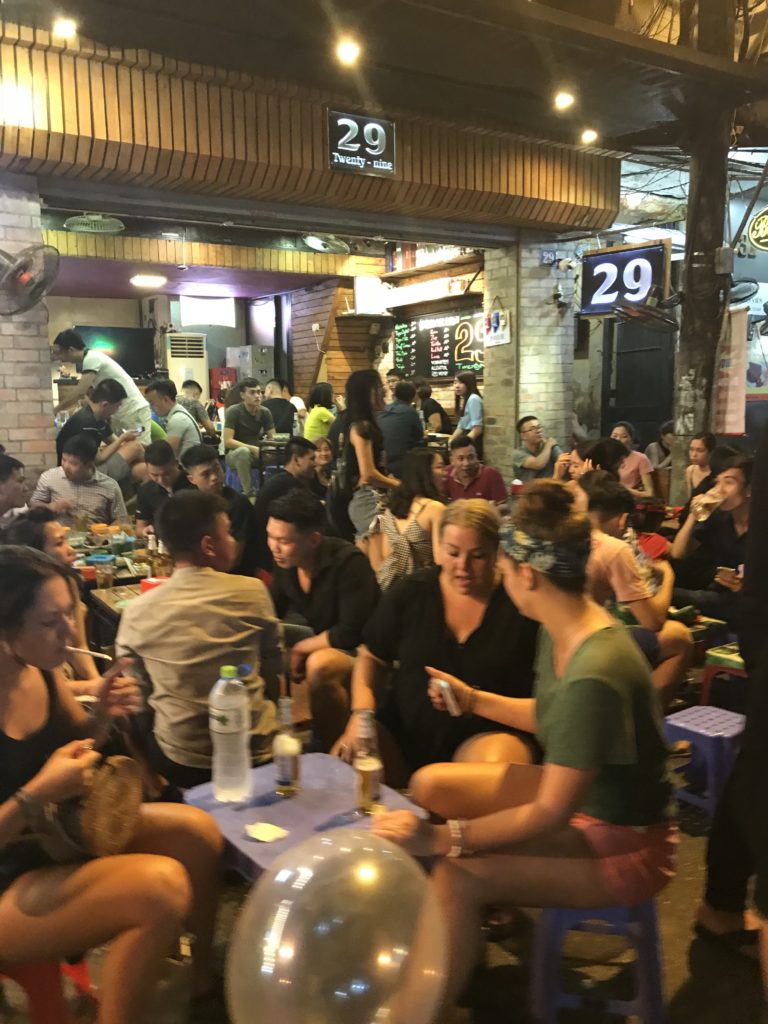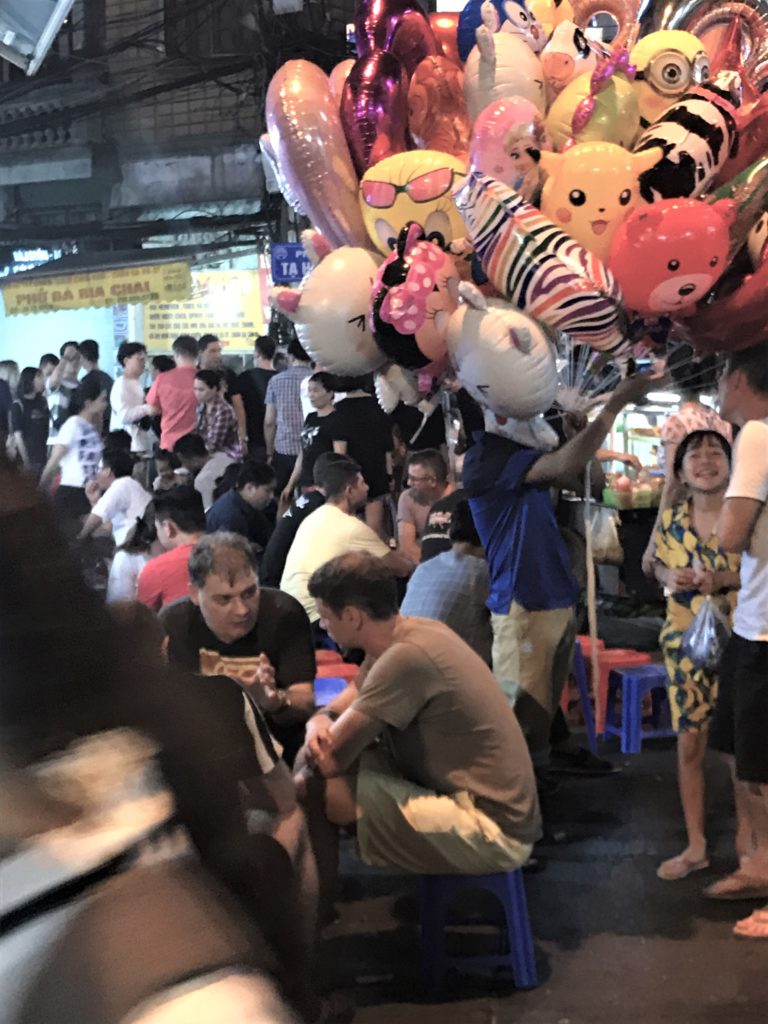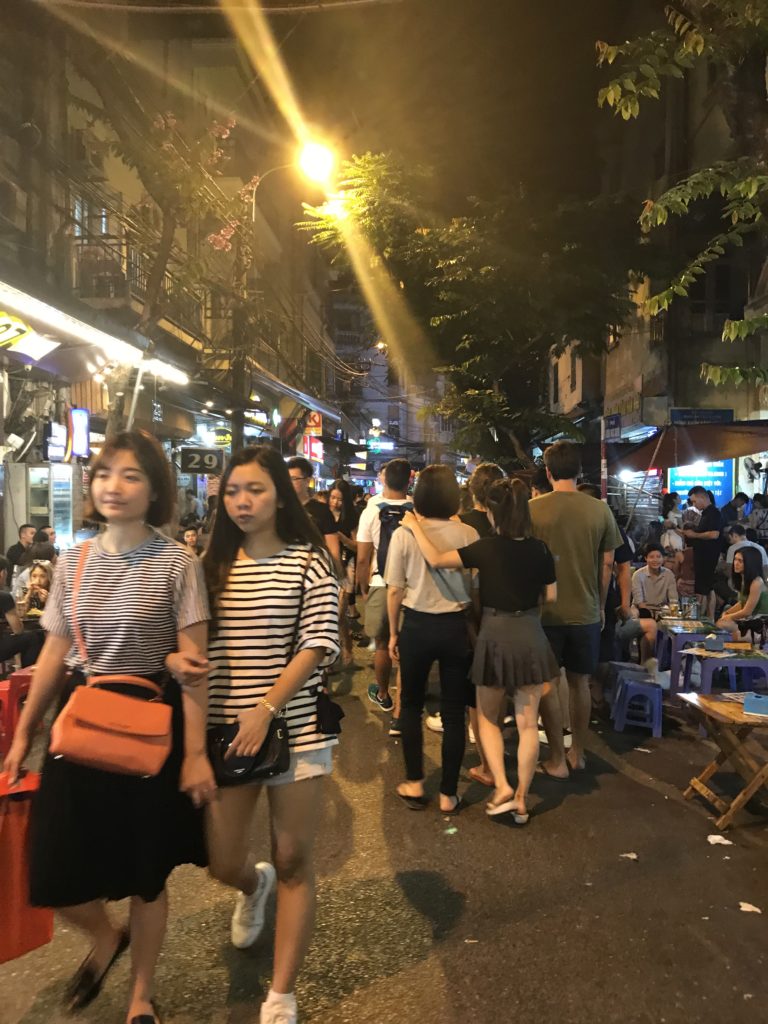 It reminded me of Paris, with it's cosmopolitan feel and bustle. There were tourists from everywhere, and the locals were out on the streets night and day. In restaurants, outside of stores, in alleys and on the corner, people sit in tiny, plastic, blue and red kiddie chairs, and there are street performers and pickpockets, mayhem and music, friends, families and fashionistas, hustlers and hookers, drunks and dreamers, all rubbing shoulders, breaking bread and doing the Hustle.Well, not so much the Hustle, but it looked like spontaneous line dancing was definitely a possibility.
Of course, even during the circus the locals call " thứ ba", or "Tuesday", people manage to hang out and go about their daily errands and work.
Grocery section: Produce and Prawns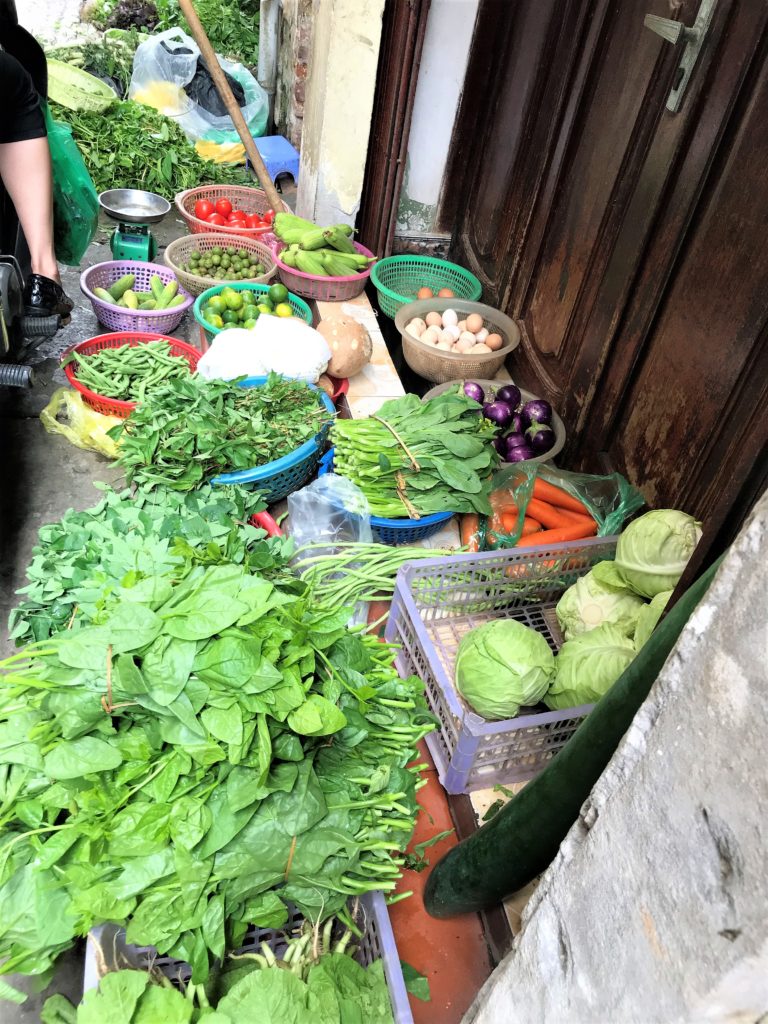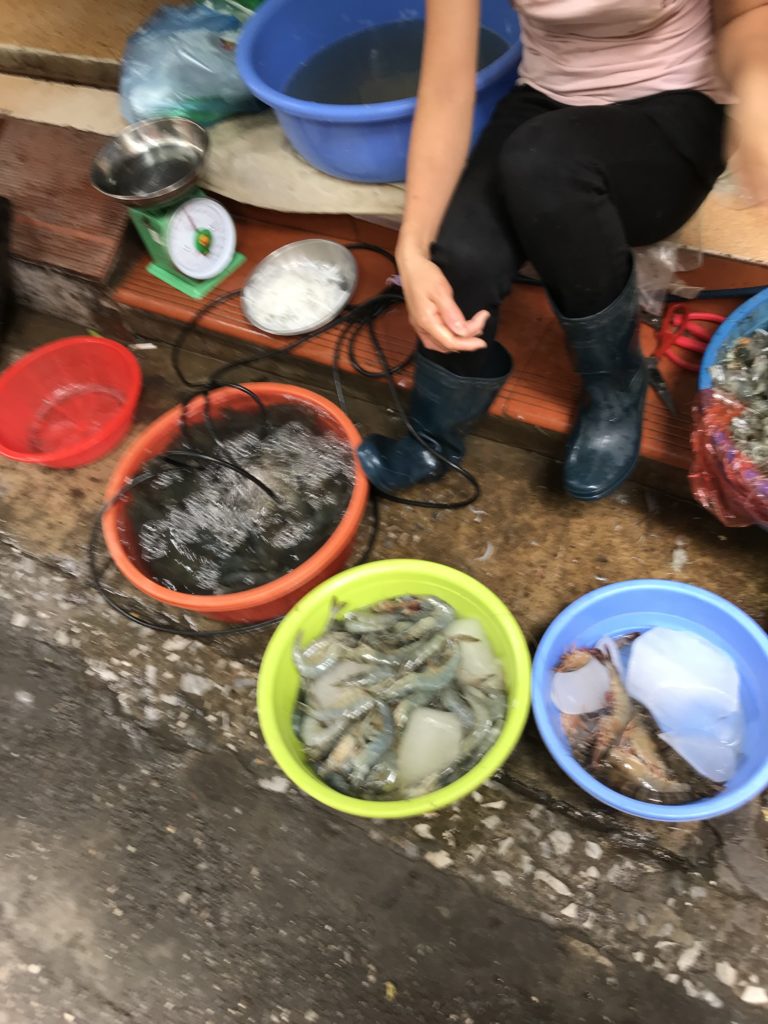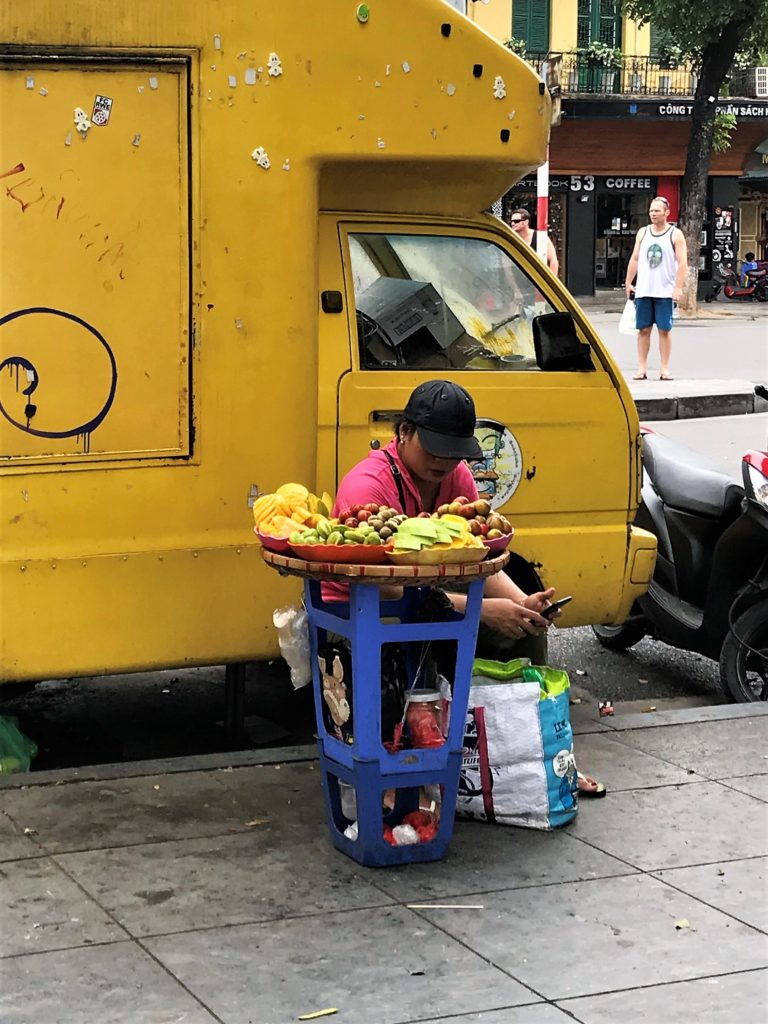 Trash Canned Fruit
Rest and Relaxation: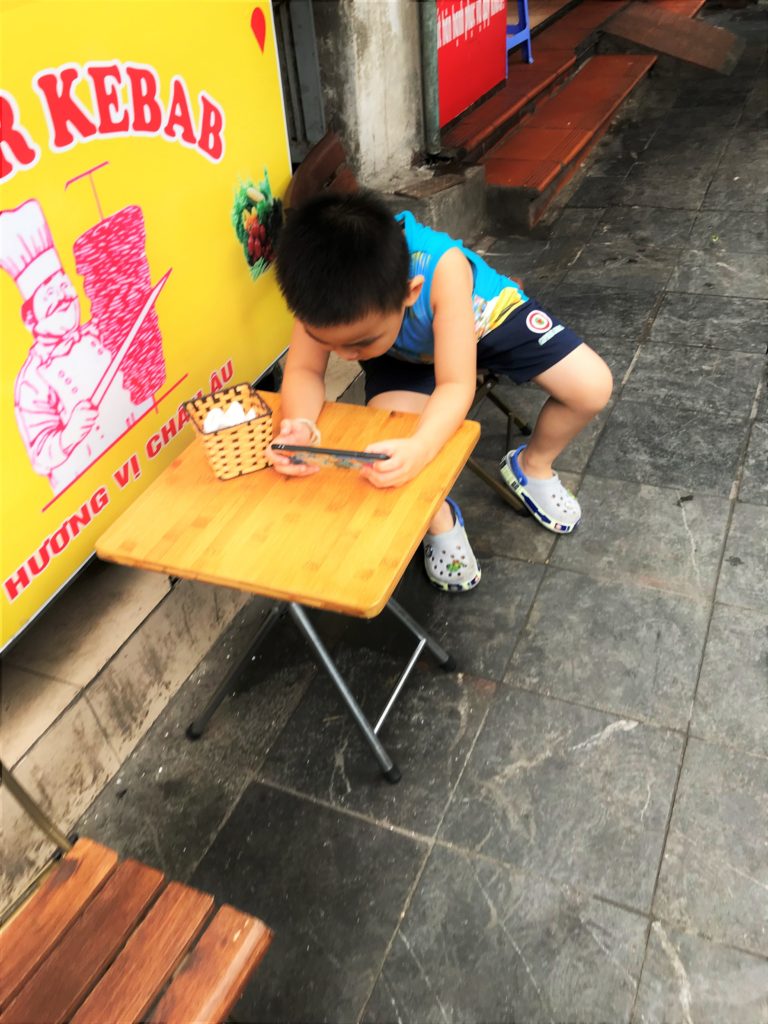 Hanoi Game Boi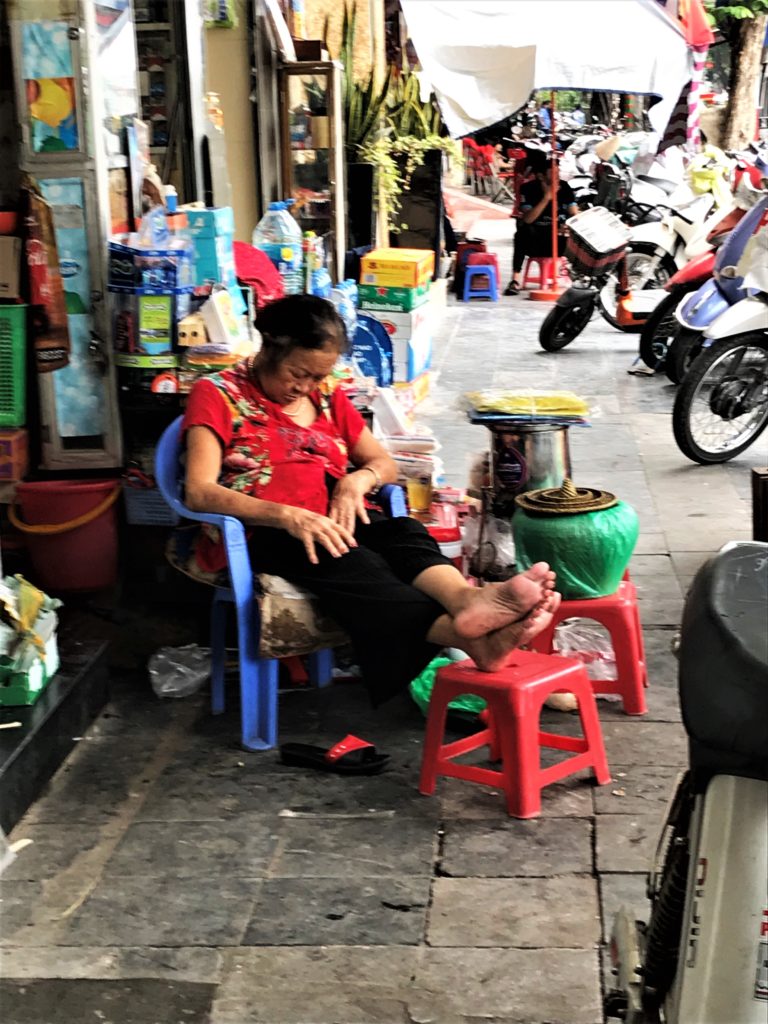 Working Women: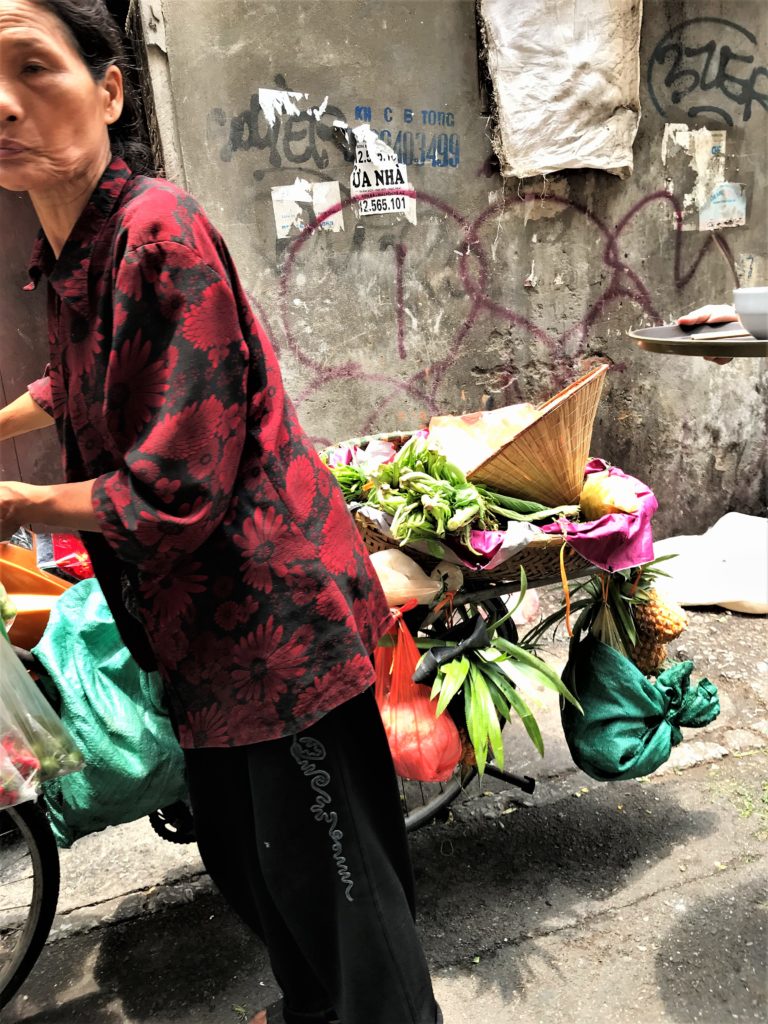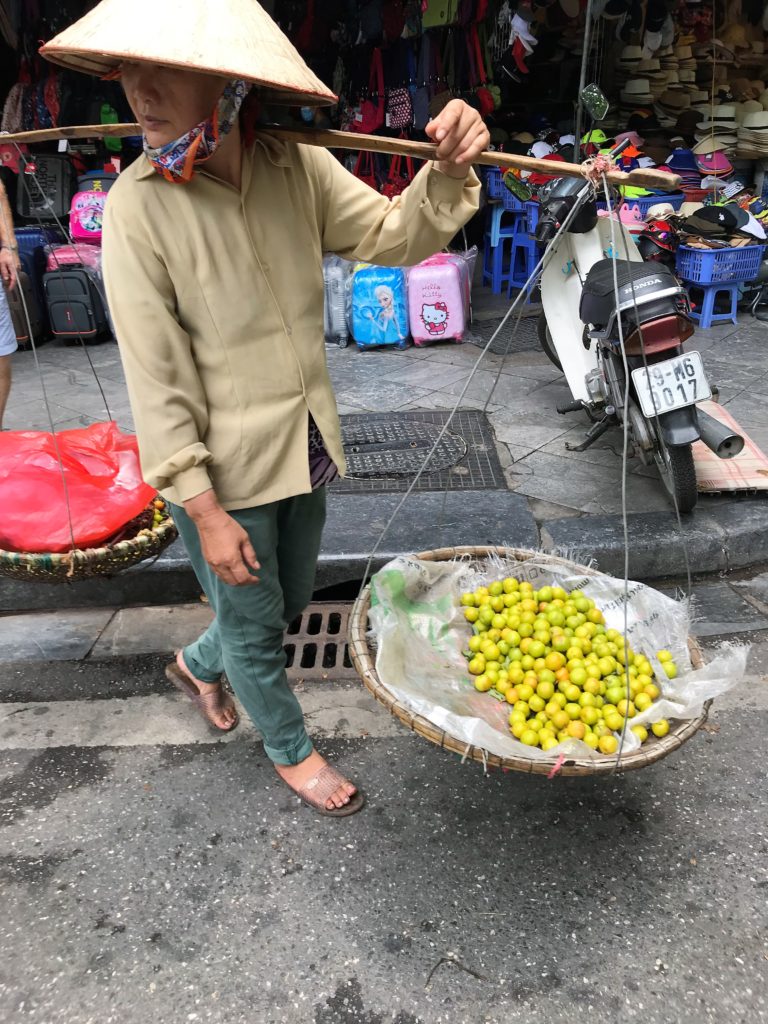 Daily business: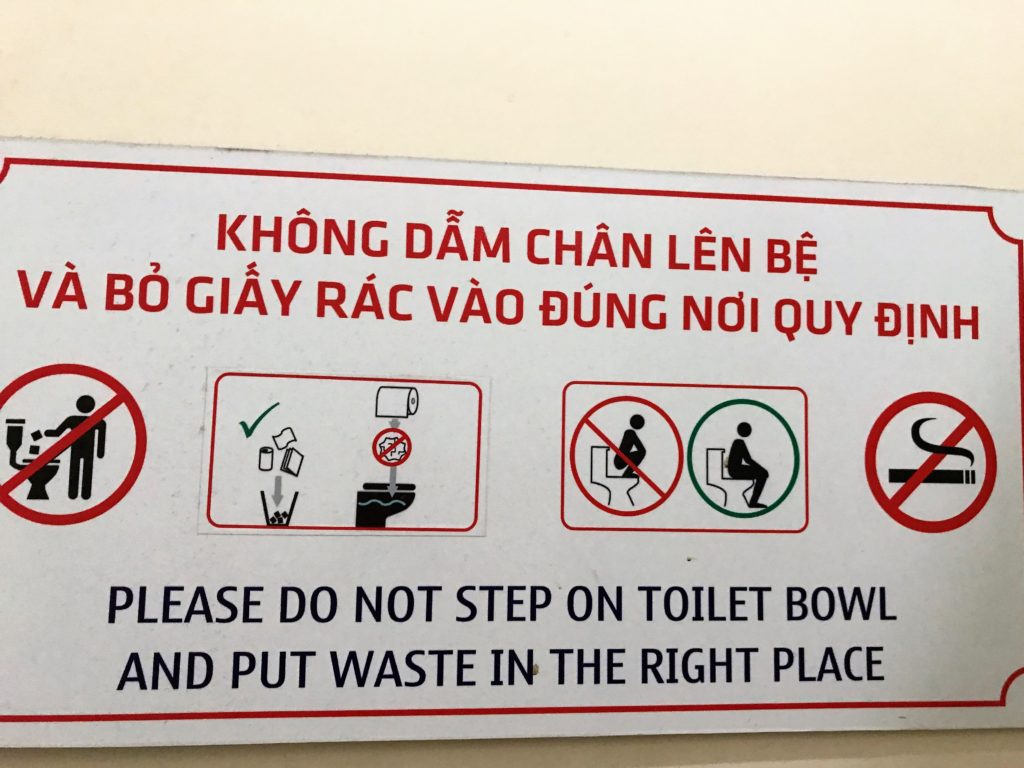 I was only there a day and a night – so not enough! I can't wait to go back! I forgot to say, "Good morning, Vietnam" or  " chúc mừng năm mới", which is the only phrase dozens of Vietnamese students managed to teach me. It means "Happy New Year", but I'm sure natives would appreciate my effort no matter when. Anybody up for a quick 20 hour flight?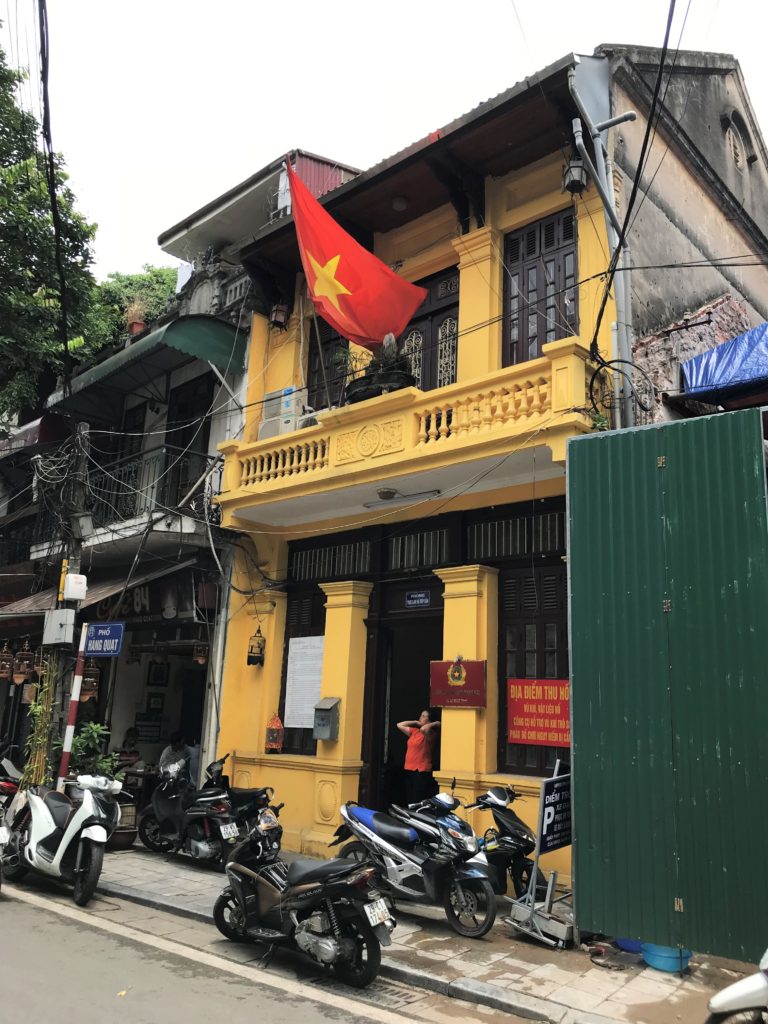 The lady in this photo has just stretched and said, "Good morning, Vietnam!", or perhaps "Chúc mừng năm mới". I can't tell from this angle. Also, I don't speak Vietnamese.Maybe she is casting a spell that makes motorcycles come to her. It's a strange, magical place!
P.S. Special thanks to George, who cared when I crossed!