Is your refrigerator running?
Yes…
You should vote for it!
Chm Chm had to call me this morning to ask if I was all right after my RNC Live Tweet. You're a nice friend, Chm Chm. I'll admit, finally having an epiphany about the doomed nature of partisan politics and the human inability to compromise and peacefully, productively coexist, did bum me out. However, I'm an optimist, and despite evidence that refutes the wisdom of the position, I am a humanist. I have faith in humanity. Faith, of course, is an intrinsic belief even in the face of evidence that seemingly negates it. So, yeah, I still have faith in people; for now, anyway.
I guess one of the reasons that I do is that people are smart, creative and funny. Did you guys see this?
Hilarium!
I think this is funny, too: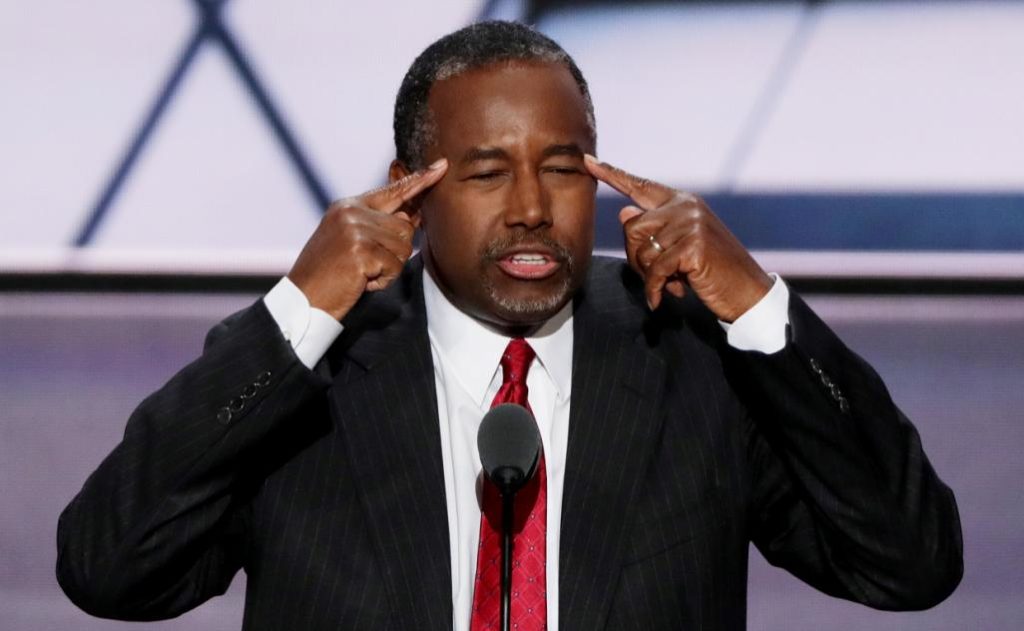 Don't you think this is a Create-A-Caption contest waiting to happen? Something like; "Neurosurgeon massages tiny dinosaur brain" or "Carson revives his role as Carnac the Magnificent" or "Keeping your eyes open is hard!"  Poor Ben Carson!
I wish I'd thought of including this yesterday…
Still funny!
Check out this cartoon: http://tucson.com/news/opinion/fitz/daily-fitz-cartoon-convention/image_e89e38eb-1abb-544b-8564-fd4a5d77d984.html
Anyhoo, before my meltdown, it was fun to write again. Thank you to Kari and Smurp for your comments – they are encouraging!- and thank you to all of you who are still reading these sporadic posts. Maybe I will start to write more again. Two in a row, so far! I'm on a roll!
Much love,
AVR