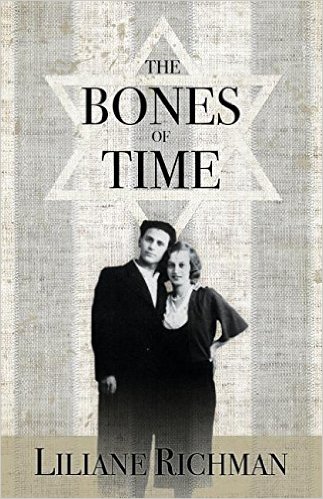 For more information, go here: http://www.wisdomhousebooks.com/#!liliane-richman/d3pnd
Look at these great reviews on Amazon!
Top Customer Reviews
Verified Purchase
This poignant memoir tells the story of how a young Parisian Jewish family almost miraculously survived the Holocaust–damaged and traumatized, to be sure–but intact. While her father was languishing in a German POW camp, 2 1/2-year-old Liliane and her 7-year-old brother Fred were sent to southwestern France, supposedly for a summer of fresh air and country living. That summer would end up lasting several years. While the children were away, their mother was arrested, held at the Drancy internment camp, and then deported to Bergen-Belsen, where she almost succumbed to typhus and malnutrition. This account of the unspeakable cruelty of the Nazis and their French collaborators is counterbalanced by the portrayal of the loving and compassionate French family that cherished Liliane as their foster daughter and to whom she remained close for the rest of their lives. Richman's clear-eyed, unsentimental account of her family's story is at once sobering and inspirational.
It's not only the story not only of her own astonishing life but how it intertwined with the lives of her family. Much of the narrative takes place over the course of the the turbulent 1930s and 40s which was deeply marked by the war and, for Liliane herself, by her sojourn in southwestern France where she was sent to safety as a small child. When she returned to post-war Paris, and against all odds the family was reunited, Richman recounts in crystalline detail the difficult dynamics of a city and a family working out how to go on living. Full of the same resonant, clear-eyed imagery that I love in her poetry, Liliane's book is full of memorable landscapes and portraits that convey the essence of the people and the times that formed the 'bones' of the woman and the writer she has become.
I'm telling you, ya gotta buy this book!